Aspen
Auction HIP #23
OWNER INFO:
Oly & Cristina Edmiston
970-556-4820
cow-vet@hotmail.com
MULE QUALITIES:
Rope Heel - Started
Reining Horse - Started
Rope Calves - Started
Ranch Horse - Finished
Barrel Horse - Started
Parade Horse - Started
Cutting - Started
Trail - Finished
Mounted Shooting - Started
MULE DISPOSITION =
3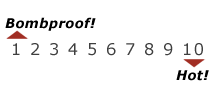 MULE DETAILS:
| | |
| --- | --- |
| Sex: | Mare Mule |
| Color: | Dun |
| Height: | 16 |
| Weight: | 1200 |
| Age in Years: | 5 |
DESCRIPTION | Aspen
Elegant, kind, talented, quiet, and correct all describe Aspen, an amazing 5 year old zebra dun molly. She is willing and curious on trails, works cattle, and packs a load, too. This people friendly mule is a joy to be around. She has many miles of trails in the Rocky Mountains, as well as municipal trails. She crosses all types of bridges and water and navigates rock, hills, and down timber with ease. She is safe around traffic, joggers, bicycles, dogs, strollers, and wildlife. She has worked in ranch and feedlot settings exposing her to long days and all types of weather. She has roped yearlings, drug calves, sorted all classes of cattle, and led horses and mules. She works gates, handles a rope, and watches a cow. She is poised and graceful in high pressure situations. She has a good mouth, works off direct and indirect rein, and responds to leg cues. She will ride off alone until you feel lonely. This well mannered mule has no known vices. She stands quiet, bridles over the ears, picks up her feet, and is crouper broke. She loads easy and backs out of a trailer. She likes apples and will scratch you back when you scratch her. Inquiries call 970-556-4820 or facebook: www.facebook.com/stockworksinc. Posting video soon.