Buddy
Auction HIP #03
OWNER INFO:
Dillon and Kallie Corrington
651-303-7056
kalliesuecorrington@gmail.com
MULE QUALITIES:
Rope Heel - Finished
Reining Horse - Finished
Kid Horse - Started
Rope Calves - Finished
Ranch Horse - Finished
Barrel Horse - Prospect
Parade Horse - Finished
Cutting - Started
Trail - Finished
Mounted Shooting - Prospect
MULE DISPOSITION =
1=Bombproof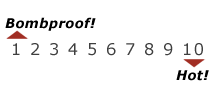 MULE DETAILS:
| | |
| --- | --- |
| Sex: | Horse Mule |
| Color: | Bay |
| Height: | 15 |
| Weight: | 1100 |
| Age in Years: | 8 |
DESCRIPTION | Buddy
Buddy is one cool mule that is really broke to ride. He's been trail rode all over the mid west by a older gentleman. He goes where you point him and has no spook. He's fun to ride on the trail or ranch. Ryan Schumacher has been riding this mule the last 8 months in Oklahoma. He works at OKC West Sale Barn where Buddy sees about 10,000 head of cattle a week. He's great to sort on, works a cow and knows how to work the gates in the stockyards. He's also been taking care of outside cattle on him. Ryan also likes to take Buddy hog hunting and he will drag hogs on him. He's safe, gentle and has seen some wild stuff so you can't spook him. He will be in the bridle broke. Come check him out if you're looking for something that you can ranch on, rope off of or trail ride...he is happy to do it all!
Keep watching our facebook page, @rafterdmules for videos of Buddy.
For more information, please call 651-303-7056.