CHESTER
Auction HIP #26
OWNER INFO:
Wild Bunch Mule Co
501-213-8594
wildbunchhorseandmuleco@gmail.com
MULE QUALITIES:
Rope Heel - Finished
Reining Horse - Finished
Kid Horse - Finished
Rope Calves - Started
Ranch Horse - Finished
Barrel Horse - Finished
Parade Horse - Finished
Cutting - Started
Trail - Finished
MULE DISPOSITION =
2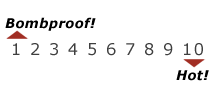 MULE DETAILS:
| | |
| --- | --- |
| Sex: | Horse Mule |
| Color: | Dun |
| Height: | 16 |
| Weight: | 1240 |
| Age in Years: | 15 |
DESCRIPTION | CHESTER
CHESTER is an amazing mule thats for sure. He can do so many different disciplines of riding. He can do all types of English classes or Westerrn classes at the shows . We have attached some of his pics from Bishop Mule Days when he won the All Around Green Mule there. He does obstacles and some gymkhana events as well. You can also use him on the ranch penning, sorting and doctoring cattle. He is a finished heading and heeling mule. On the trails of California, Colorado and Arkansas, he has proven very trustworthy. If you have rode in these 3 states, you know they are very different from each other, yet he handles it all well. He'll cross mountains, rivers, dead fall and more and do it carefully. He's very broke in your hand and rides between your legs. We know you will love this mule. Look for him in multiple events during Mule Days. Feel free to come try him at the ranch here in Malvern, Arkansas before we leave for the sale or anytime the week leading up to the sale. For more info, pics or videos, call Jennifer at 501-213-8594.