Cactus
Auction HIP #43
OWNER INFO:
Gus Thoreson and Courtney Warner
208-993-0054
courtneywarner_2012@yahoo.com
MULE QUALITIES:
Rope Heel - Finished
Kid Horse - Finished
Rope Calves - Finished
Ranch Horse - Finished
Parade Horse - Finished
Trail - Finished
MULE DISPOSITION =
1=Bombproof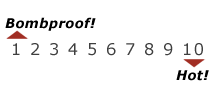 MULE DETAILS:
| | |
| --- | --- |
| Sex: | Horse Mule |
| Color: | Brown |
| Height: | 15 |
| Weight: | |
| Age in Years: | 15 |
DESCRIPTION | Cactus
He is a power tool mule- with that means he can handle every type of riding situation or scenery we put him in. Cactus was previously in several mule shows, both English and Western. He was shown by a young girl in Dressage and Western Pleasure. Cactus participated in many events ranging from roping and heeling calves, to jumping and pattern routines. Cactus received many ribbons from his show life. Cactus then took to packing and the outfitting life. Cactus is around everything from a pack of howling hound dogs, to experienced and inexperienced adults, dead animals and even young children. He is very gentle and sturdy with any activity or handler. He has packed dead animals for many rigorous miles in the back country of the Salmon River Breaks in an array of conditions. Cactus has truly seen it all from The rugged Salmon River country to Montana's rolling fields to. To pack a rather heavy load on him- whether it be dead animals, outfitting supplies or even inexperienced riders he handles the job with no hiccups or concerns. He is very easy to catch and load, he travels very easily and well in a loaded down horse trailer. He is very easy to shoe and trim in any location. Cactus is a mule with many talents from showing to packing, to everyday ranch life. He is a necessity to have to get our jobs done. He is very well mannered and gentle. He loves everyone and truly enjoys being rode. He will run to the front of the heard to be loaded up. If you need a sturdy, reliable and gentle mule for ANY OCCASION this is your mule. he truly is a Gem.