Cash
Auction HIP #03
OWNER INFO:
Joe Wood
970-699-0249
codeofthewestoutfitters@gmail.com
MULE QUALITIES:
Rope Heel - Started
Reining Horse - Started
Kid Horse - Finished
Rope Calves - Prospect
Ranch Horse - Finished
Barrel Horse - Started
Parade Horse - Finished
Cutting - Started
Trail - Finished
Mounted Shooting - Prospect
MULE DISPOSITION =
2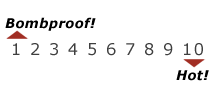 MULE DETAILS:
| | |
| --- | --- |
| Sex: | Horse Mule |
| Color: | Brown |
| Height: | 14.2 |
| Weight: | 1000 |
| Age in Years: | 9 |
DESCRIPTION | Cash
Cash is a very friendly 9 year-old brown mule that stands 14.2 hands tall and weighs close to 1,000 lbs. We sold Cash at Jake's sale last year to Mr. Ray Petersburg. Ray loves Cash but unfortunately a recent health issue has prevented Ray from being able to ride and he felt that Cash is way too good of a mule to go to waste. Ray asked us if we would help him find a new home, so Cash returned to our place in early spring. Cash is everybody's favorite and everyone rides him from little kids, hunters, guides, and cowboys. We have packed everything imaginable on him and he has a rare personality, similar to a big dog. He has spent months in hunting camp and is handy to lead a string off of because he is happy to go as fast or slow as you ask him. He has done everything on the ranch to calving to branding to doctoring all kinds of cattle out in rough country. He is fun to take lion hunting because he can get around through the rocks, where most can't. Cash is an exceptional mule who holds a very special place in our hearts. Whoever is fortunate enough to own him, will enjoy every day of it.