Cody
Auction HIP #18
OWNER INFO:
Dillon Corrington
6513037056
rafterdhorses@gmail.com
MULE QUALITIES:
Kid Horse - Started
Ranch Horse - Started
Parade Horse - Finished
Trail - Finished
Mounted Shooting - Prospect
MULE DISPOSITION =
2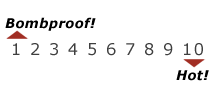 MULE DETAILS:
| | |
| --- | --- |
| Sex: | Horse Mule |
| Color: | black |
| Height: | 15 |
| Weight: | 1150 |
| Age in Years: | 11 |
DESCRIPTION | Cody
Cody is a nice big gentle black mule that has been my personal trail riding mule. Cody is a very loving mule with lots of personality and he is very easy going. I have rode him in snow, sleet and rain. He is a bomb proof trail mule with no spook. Cody and I have been caught out in the dark a time or two and he still don't spook. Walks right over dead fall, water and bridges day or night!!! He is a safe mule that anyone will love to catch and ride. He rides really soft in the face and also rides one handed. Please call 651-303-7056 for more information.