Edna
Auction HIP #85
OWNER INFO:
Dillon and Kallie Corrington
651-303-7056
kalliesuecorrington@gmail.com
MULE QUALITIES:
Rope Heel - Finished
Reining Horse - Started
Kid Horse - Finished
Rope Calves - Prospect
Ranch Horse - Finished
Barrel Horse - Started
Parade Horse - Finished
Cutting - Prospect
Trail - Finished
Mounted Shooting - Started
MULE DISPOSITION =
1=Bombproof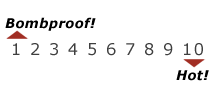 MULE DETAILS:
| | |
| --- | --- |
| Sex: | Mare Mule |
| Color: | Black |
| Height: | 15 |
| Weight: | 1100 |
| Age in Years: | 13 |
DESCRIPTION | Edna
Edna is a very finished mule that is good for kids, women or cowboys. Anyone can ride her and be safe. She has a one hand neck rein on her and is soft in the mouth so she is easy for the little cowboys and cowgirls to handle her. Edna has been used on the ranch for all duties. She is good to rope on and is strong from the horn. We have used her to snub lots of young mules for the first ride. She is a handy gal to have around. Edna is great with her feet and ears and is truly a love-able mule! She has been on many hunting trips to Colorado, Wyoming and Montana. You can ride her, pack her or lead a string on her. She crosses water and dead fall and never spooks. If you're looking for a mule that the whole family can use for all the jobs you need done, we confidently recommend buying Edna!
Keep watching our facebook page @rafterdmules for videos of Edna!
For more information please call, 651-303-7056