Eleanor
Auction HIP #53
OWNER INFO:
Lonecross Ranch
6203810778
Bobbie.nelson1017@gmail.com
MULE QUALITIES:
Rope Heel - Started
Kid Horse - Started
Ranch Horse - Finished
Barrel Horse - Started
Parade Horse - Finished
Cutting - Started
Trail - Finished
Mounted Shooting - Started
MULE DISPOSITION =
2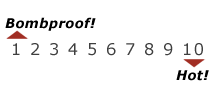 MULE DETAILS:
| | |
| --- | --- |
| Sex: | Mare Mule |
| Color: | Sorrel with roaning and stockings |
| Height: | 14.2 |
| Weight: | 900 |
| Age in Years: | 10 |
DESCRIPTION | Eleanor
Eleanor is a special mule that has been apart of our family for the past 3 years. She has been used and exposed to a myriad of different lifestyles and jobs.
Eleanor has been used extensively around cattle in the pasture, feedlot and salebarns. She is very handy at working gates, sorting and loading cattle.
But don't let the work fool you- we have plenty of fun with her too. Eleanor has excelled in obstacle competitions. She has been dressed up and decorated for dozens of parades by my 12 year old niece as well as carrying flags at various events. She rides bareback and has been to the National Chuckwagon races the past 2 years.
Eleanor is a bold, brave mule that is sure to please you, no matter what you decide to throw at her.
Lonecross Ranch
Bobbie Nelson 620-381-0778