Fala
Auction HIP #17
OWNER INFO:
Chris Knudson
3076804875
cknudson@wyodakenergy.com
MULE QUALITIES:
Rope Heel - Started
Reining Horse - Started
Kid Horse - Finished
Rope Calves - Started
Ranch Horse - Finished
Barrel Horse - Started
Parade Horse - Finished
Cutting - Started
Trail - Finished
Mounted Shooting - Started
MULE DISPOSITION =
1=Bombproof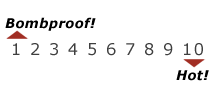 MULE DETAILS:
| | |
| --- | --- |
| Sex: | Mare Mule |
| Color: | Black |
| Height: | 15.15 |
| Weight: | 1100 |
| Age in Years: | 9 |
DESCRIPTION | Fala
Fala is a 9 year old coal black molly as fancy as they come. She is gentle and loves people. This is one of the few I personally would say you can turn her out on green grass and catch her a few months later and she will ride the same. Very safe and quiet mule but not lazy at all. Decent handle and watches a cow. Meets you at the gate even when you have a halter in your hand. Might even get jealous when you scratch one besides her. She marches up a trail well in the front or the back and moves off a leg. Open any gate on her and goes where you point her. She has been used on the ranch extensively Easy to have around camp and anyone can get along with her. You can ride her with a crouper or britchen. She has a great back and doesn't need either. If you are looking for One Flashy,Handy and Double Gentle this is one you need to try.