Fran
Auction HIP #29
OWNER INFO:
Adam Oltmann, Lazy Ass Mules
319-464-4899
amyrnadamjo@gmail.com
MULE QUALITIES:
Reining Horse - Started
Trail - Finished
MULE DISPOSITION =
2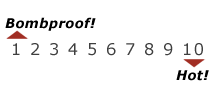 MULE DETAILS:
| | |
| --- | --- |
| Sex: | Mare Mule |
| Color: | Dun |
| Height: | 14.3 |
| Weight: | 950 |
| Age in Years: | 10 |
DESCRIPTION | Fran
Fran is a 10-year old Dun Molly Mule that stands 14.3 hands. She is very friendly and loves attention. Fran is good around children, dogs, cats, and loud noises. She has lots and lots of trail miles, crosses water, and has been started with packs and under harness. She catches and clips with ease and stands good for farrier. Fran is a very smart mule that picks up on new things quickly. She will ride off alone or on the trail she will ride in front, middle, or back of the group. Videos of Fran can be viewed on YouTube by searching Fran, Lazy Ass Mules.