HERBIE
Auction HIP #80
OWNER INFO:
WILD BUNCH MULE CO
501-213-8594
wildbunchhorseandmuleco@gmail.com
MULE QUALITIES:
Rope Heel - Started
Reining Horse - Finished
Kid Horse - Finished
Rope Calves - Finished
Ranch Horse - Finished
Barrel Horse - Finished
Parade Horse - Finished
Trail - Finished
Mounted Shooting - Prospect
MULE DISPOSITION =
1=Bombproof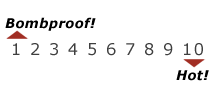 MULE DETAILS:
| | |
| --- | --- |
| Sex: | Horse Mule |
| Color: | Bay Roan |
| Height: | 13 |
| Weight: | 580 |
| Age in Years: | 18 |
DESCRIPTION | HERBIE
HERBIE is the right kind of mule. He has snazzy color, a sweet disposition and wants to please. He is also a great little competition mule to boot. Our son Landon and several of our friends have rode Herbie a ton of miles on the Ozark trails of Arkansas. He is sure footed and laid back on the trails. He does not booger at things or do anything to scare his rider. He is big enough for a shorter adult to ride, too. We will show you some cool things he can do at Jake's. He does walk, trot and lope on cue. He has a nice neck rein, too. Feel free to contact us and come to the ranch to try him before Jake's sale or ask us to ride him to make sure he is the one for you. For more pics, videos or info call Jennifer at 501-213-8594.