JUBILEE
Auction HIP #02
OWNER INFO:
Wild Bunch Mule Co
501-213-8594
wildbunchhorseandmuleco@gmail.com
MULE QUALITIES:
Rope Heel - Started
Reining Horse - Started
Kid Horse - Finished
Rope Calves - Started
Ranch Horse - Finished
Barrel Horse - Started
Parade Horse - Finished
Cutting - Started
Trail - Finished
Mounted Shooting - Prospect
MULE DISPOSITION =
1=Bombproof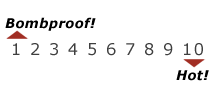 MULE DETAILS:
| | |
| --- | --- |
| Sex: | Mare Mule |
| Color: | Brown With Stockings |
| Height: | 14.3 |
| Weight: | 1010 |
| Age in Years: | 8 |
DESCRIPTION | JUBILEE
JUBILEE has the perfect looks and temperament. She definitely has the chrome. She has been rode thousands of miles in Wisconsin, Minnesota , Texas and all over Arkansas trails . She is a luxury ride for sure. She's just the right age and will only get better and better. She's easy to trim, shoe, clip, bath, load, ground work and pretty much anything else you want to do with her. Her confirmation is impeccable. She is soft and well trained in the bridle. She is good with cattle. We have gathered, penned and sorted cattle on her. You can rope and hold cattle from the saddle horn on her. She will pony a pack string and you can pony colts off her. She was previously owned by one of our friends/client in Wisconsin. Feel free to come to the ranch here in Malvern, Arkansas and try her prior to the sale or ask to ride her at Jake's prior to sale day. For more videos, pics or info, call Jennifer at 501-213-9594.