Jackson
Auction HIP #66
OWNER INFO:
Gus and Courtney Thoreson - Heart X Outfitters
208-993-0665
gusthoreson@gmail.com
MULE QUALITIES:
Kid Horse - Finished
Ranch Horse - Prospect
Parade Horse - Finished
Trail - Finished
MULE DISPOSITION =
1=Bombproof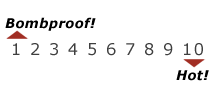 MULE DETAILS:
| | |
| --- | --- |
| Sex: | Horse Mule |
| Color: | Dun |
| Height: | 12 |
| Weight: | 800 |
| Age in Years: | 9 |
DESCRIPTION | Jackson
Jackson is a 9 year old John. Don't let his size fool you- Jackson is tough as nails and packs "big boy loads" with the best of them. He holds his own in the line. He is very tough for his size but extremely gentle as well and a pleasure to ride. He has been used in a commercial hunting outfit in the Frank Church Wilderness. He works well any place you put him in line. He truly will pack anything. He stands great to load and will not bump a pack, easy to put in the trailer, and move around camp or home. Loves attention from his riders and afraid to be left home- which makes him easy to catch! He has the best personality to be around, easy to make a situation "light hearted and fun." We would describe him as the "class clown" of the group. He is a big pleasure to have around. More pictures to come. Check us out on facebook to see what he is up to!