Jewel
Auction HIP #18
OWNER INFO:
Bryan Mahoney
406-839-4224
Mahoneymuleco@aol.com
MULE QUALITIES:
Rope Heel - Started
Reining Horse - Started
Kid Horse - Finished
Rope Calves - Started
Ranch Horse - Finished
Barrel Horse - Started
Parade Horse - Finished
Cutting - Started
Trail - Finished
Mounted Shooting - Started
MULE DISPOSITION =
2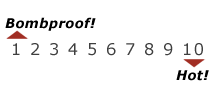 MULE DETAILS:
| | |
| --- | --- |
| Sex: | Mare Mule |
| Color: | Grey |
| Height: | 14.1 |
| Weight: | 1050 |
| Age in Years: | 9 |
DESCRIPTION | Jewel
Jewel is a once in a lifetime partner. She's safe, gentle, gorgeous to look at
with the mind and ability to do anything you ask of her. She's like a 4 wheeler in the trail going up and down the roughest, rockiest and steepest trails you'd ever find. Confident riding out alone or away from others . Well trained, responsive to all leg cues , lots of handle with a great neckrein. Respectful, smooth riding, takes her leads and has a show quality collected lope and trot. She willingly goes where you point her, over downed trees, thru water, over bridges, and tarps. She rides great in an arena or out in the pasture. Always gentle and easy to catch, groom, saddle, will move to a mounting block, stands to mount and waits for your cue to walk off. Jewel has lots of experience sorting and moving cattle, has been roped off, hobbled, packed ,been ridden by kids and grandmas, and has even been in a couple parades. She is experienced with machinery, dogs, wildlife and traffic . You can shoot off her, she rides bareback, lays down and is always learning new tricks. Jewel is a remarkable mule, that everyone in the family can ride and enjoy for years of adventure and many Happy Trails.