LIZA JANE
Auction HIP #38
OWNER INFO:
LINDA BAILEY
5012138594
wildbunchhorseandmuleco@gmail.com
MULE QUALITIES:
Rope Heel - Started
Reining Horse - Started
Kid Horse - Started
Ranch Horse - Finished
Barrel Horse - Finished
Parade Horse - Finished
Trail - Finished
MULE DISPOSITION =
2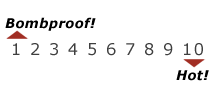 MULE DETAILS:
| | |
| --- | --- |
| Sex: | Mare Mule |
| Color: | Light Sorrel w/ Flaxen Mane |
| Height: | 14.2 |
| Weight: | 1000 |
| Age in Years: | 12 |
DESCRIPTION | LIZA JANE
Liza is a great mare mule an older gentleman we know raised and started in the bridle. Since we have owned her, we have worked on giving her a better handle and used her in competitions, parades and more. We have rode her at several Chuckwagon Races last year and this year to get her used to as much as we possibly can. She's not spooky at all. She has been rode more than most both by us and that older gentleman. She has been used and rode both day and night. She just gets better and better. She has a great set of brakes, too. Most anyone that rides her will definitely appreciate her. If you need more info, videos or pics, just give us a call at 501-213-8594.