Like
Auction HIP #40
OWNER INFO:
Oly & Cristina Edmiston
970-556-4820
cow-vet@hotmail.com
MULE QUALITIES:
Rope Heel - Started
Reining Horse - Started
Kid Horse - Started
Rope Calves - Started
Ranch Horse - Finished
Barrel Horse - Started
Parade Horse - Started
Cutting - Started
Trail - Finished
Mounted Shooting - Started
MULE DISPOSITION =
3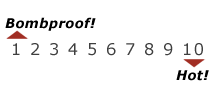 MULE DETAILS:
| | |
| --- | --- |
| Sex: | Mare Mule |
| Color: | Black |
| Height: | 15 |
| Weight: | 1075 |
| Age in Years: | 5 |
DESCRIPTION | Like
Like is a people friendly molly that rides and packs. She has a cool brand too. She is kind, gentle, and hard to fluster. She has a lot of heart, moves out smooth and steady, and navigates obstacles with ease. She has seen plenty of mountains and rough country while packing and handling cattle. If you want to bring up the drag or lope out front, she is game for either. Feedlot work, trail riding, gymkhanas, or just hanging out, Like is up to the challenge. Like has been around plenty of children, dogs, cattle, and wildlife. She crosses running water, snow drifts, logs, bogs, cross walk paint, railroad tracks, ice, and boulders. Please enjoy the sale video that is coming soon. Meanwhile, check out the latest videos and photos on facebook (www.facebook.com/stockworksinc) and feel free to call Oly (970-556-4820) for more information.