MARIA
Auction HIP #35
OWNER INFO:
Linda Bailey
501-213-8594
wildbunchhorseandmuleco@gmail.com
MULE QUALITIES:
Rope Heel - Finished
Reining Horse - Finished
Kid Horse - Finished
Rope Calves - Finished
Ranch Horse - Finished
Barrel Horse - Finished
Parade Horse - Finished
Cutting - Finished
Trail - Finished
Mounted Shooting - Finished
MULE DISPOSITION =
2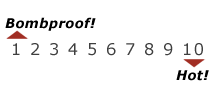 MULE DETAILS:
| | |
| --- | --- |
| Sex: | Mare Mule |
| Color: | White |
| Height: | 13.3 |
| Weight: | 905 |
| Age in Years: | 12 |
DESCRIPTION | MARIA
MARIA is a finished Gymkhana mule and wins alot. She has won at Jake Clark's in barrels, poles, goat tying, team roping, team sorting and mounted shooting. She gives all her heart when you ask for it. On a softer side, she will take care of the kiddos or adults that don't know how to ride. My family used her in 6 Kids Cowboy Camps this past summer and she did perfect. We also let our friend's granddaughter ride her at the National Championship Chuckwagon Races and she did great amongst all the wagons rolling by and all kinds of loud music, too. She even used her for the Kids Ranch Rodeo with multiple events for the first time. My little brother and our friend's son, used her to heel in the Mule Roping. You can use her for tasks on the Ranch like penning, sorting and doctoring cattle, dragging brush or an other ranch work that needs to be done horseback. She is a finished heading and heeling mule. Due to her size though, we mostly heel on her. She rocks on the trails, too. We have the utmost confidence in her and we know you will, too. Look for her in practically all the events during Mule Days. Feel free to come try her out here on the ranch here in Malvern, Arkansas before we leave for the sale or the week leading up to the sale. For more info, pics or videos, call Jennifer at 501-213-8594.