Maggie
Auction HIP #09
OWNER INFO:
Loren (Jiggs) Loesch
563-419-9161
strong2978@gmail.com or jiggs.rafter5Lmules@gmail.com
MULE QUALITIES:
Kid Horse - Finished
Ranch Horse - Started
Barrel Horse - Prospect
Parade Horse - Finished
Trail - Finished
Mounted Shooting - Prospect
MULE DISPOSITION =
2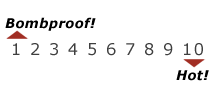 MULE DETAILS:
| | |
| --- | --- |
| Sex: | Mare Mule |
| Color: | Bay |
| Height: | 14.1 |
| Weight: | 950 |
| Age in Years: | 7 |
DESCRIPTION | Maggie
Maggie is a sweetheart 💕 she is a beautiful 14.1h, 7 yr old bay
mare mule. Maggie joined our family as a 4 yr old. She is super sweet, meet you at the gate, in your pocket kind of mule. A great family mule, gentle enough for the kids, she has a huge heart very willing to please, and tough enough to go all day long with any adult. Maggie has done a lot of different things, she has ponied other mules, been on lots of trail ride miles, been around cattle and dogs, she has been hog hunting. She has been rode by kids to adults. She has a great disposition , a fun personality, always willing to please. Mules like Maggie are hard to find. She is as pretty as the day is long. Maggie is good with feet, ears, good to clip, bathe, load and haul. Walk,trot lope with ease. She is good in the timber, crosses water, bridges, and down timber. She would make anyone a fantastic partner and/or a great addition to any family.
Feel free to come check her out and ride Maggie before Mule Days.
For more pics, video, or info please feel free to call us anytime
Jiggs 563-419-9161 or Barb 563-277-2978.