Mouse
Auction HIP #34
OWNER INFO:
Shawn Petersen
208-221-5544
shawnpetersen37@gmail.com
MULE QUALITIES:
Rope Heel - Started
Reining Horse - Finished
Kid Horse - Finished
Rope Calves - Started
Ranch Horse - Started
Barrel Horse - Started
Parade Horse - Finished
Cutting - Started
Trail - Finished
Mounted Shooting - Started
MULE DISPOSITION =
1=Bombproof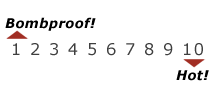 MULE DETAILS:
| | |
| --- | --- |
| Sex: | Mare Mule |
| Color: | Dark Bay |
| Height: | 14.1 |
| Weight: | 850 |
| Age in Years: | 7 |
DESCRIPTION | Mouse
HONEST. GENTLE. TRUSTWORTHY.
MOUSE is a one of a kind, once-in-a-lifetime mule. She is Kind, Gentle, Confident, and Talented. She is willing and always ready to please no matter the task. She is accepting of almost anything, whether it be ropes, tarp, whips or guns. Mouse is safe & trustworthy for every person regardless of age, size or riding ability. Mouse is one of a VERY select group of mules to have been raised, since weaned @ our home. She is flawless from the ground and impeccable in the saddle. She has carried my own children, as well as folks who have never ridden. She has packed everything from meat and antlers to groceries and gear. Her kind disposition cannot be stressed enough. Last summer she was tasked with the unique duty of stepping in as Momma Mule to our orphaned 22 day old mule baby. Mouse protected and raised that baby in the most caring and loving way imaginable. As hard as it is for us to let her go, she has earned this opportunity to find a best friend and forever home. Mouse is a rare opportunity that will not come around again. All our sale mules have logged countless trail miles and arena hours. They are professionals in our obstacle course including laying down on cue for mount or dismount. They have spent time pulling a pack string and have each been packed. They all cross water, downfall, bridges, drag logs, you can stand on their back, crack a whip, carry a flag, bath, clip, shoe, trailer, hobble, catch and lead. Take a look at her videos on YouTube @ Petersen Mule Company or call us @ 2082215544 or 4065606301. As with all our mules you have the option of a free 3 day riding clinic at our facility in order to become acquainted and bring out the highest potential of your new mule!