PUFF
Auction HIP #49
OWNER INFO:
Wild Bunch Mule Co
5012138594
wildbunchhorseandmuleco@gmail.com
MULE QUALITIES:
Rope Heel - Finished
Reining Horse - Finished
Kid Horse - Finished
Rope Calves - Finished
Ranch Horse - Finished
Barrel Horse - Finished
Parade Horse - Finished
Cutting - Finished
Trail - Finished
Mounted Shooting - Finished
MULE DISPOSITION =
2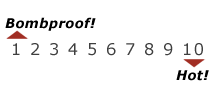 MULE DETAILS:
| | |
| --- | --- |
| Sex: | Mare Mule |
| Color: | Grey |
| Height: | 15.1 |
| Weight: | 1040 |
| Age in Years: | 12 |
DESCRIPTION | PUFF
There is a lot to be said about PUFF. She is one of the most phenomenal riding mules we have ever owned. She has put herself out there for us over and over. She has amazing worth ethic. She is completely finished on Heading & Heeling. We have won 2 pasture roping Championships on her. We have competed on her in multiple events. She wins with both experienced and inexperienced riders. That should say it all. She is safe to ride pretty much anywhere doing anything. Whether your leading a pack string or trail riding, she has the very best running walk. She can really step out and cover some country. She has been used on the ranch in several states to doctor, pen and sort cattle, goats and sheep. She's not much for a lot of grooming or lovey dovey stuff. She's kinda all business. Don't let that bother you though. She makes up for that in a lots of other ways. We have put kids and adults who have never rode on her, and she takes good care of them all. Look for her to be shown in multiple events during Mule Days. You are welcome to ride her here at the ranch in Malvern, Arkansas or try her during the mule days events leading up to the sale. You won't regret owning this nice , level headed, loyal mule.