PairADice's Josie
Auction HIP #12
OWNER INFO:
PairADice Mules
573-308-2709
Pairadicemules@hotmail.com
MULE QUALITIES:
Rope Heel - Prospect
Reining Horse - Started
Kid Horse - Finished
Rope Calves - Prospect
Ranch Horse - Finished
Barrel Horse - Started
Parade Horse - Finished
Cutting - Started
Trail - Finished
Mounted Shooting - Prospect
MULE DISPOSITION =
2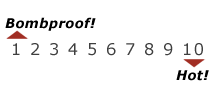 MULE DETAILS:
| | |
| --- | --- |
| Sex: | Mare Mule |
| Color: | Black with white stocking Legs |
| Height: | 14 |
| Weight: | 850 |
| Age in Years: | 7 |
DESCRIPTION | PairADice's Josie
PairADice's Josie is a super fancy looking 14 hand mare mule that anyone can ride. She has tons of miles trail riding by every age rider. I have used her in the stockyards all winter because she is the right height for mounting with extra layers for the cold weather. She keeps up with the big mules all day hog hunting and doesn't wear down. She has a nice smooth fast walk, nice easy trot and good lope. She rides one-handed, takes both her leads and lopes nice circles. She is easy to catch, clip and shoe. She loves obstacle riding - bridges, pools, tarps, and is very brave around new challenges. She loves to have her tail braided by our granddaughters. They have spent hours bathing, brushing, braiding and making her pretty. They love this mule. She will be a good addition to any family and is 100% safe and sound. Check out her videos on facebook and our webpage, pairadicemules.com. You can call me at 573-308-2709. If you are looking for a companion on or off the trail - Josie is the pick of the sale.