Poppy
Auction HIP #21
OWNER INFO:
Lonecross Ranch
6203810778
Bobbie.nelson1017@gmail.com
MULE QUALITIES:
Rope Heel - Prospect
Kid Horse - Started
Ranch Horse - Finished
Parade Horse - Started
Cutting - Started
Trail - Finished
MULE DISPOSITION =
3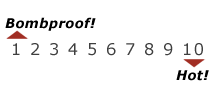 MULE DETAILS:
| | |
| --- | --- |
| Sex: | Mare Mule |
| Color: | Black with socks |
| Height: | 15.1 |
| Weight: | 1100 |
| Age in Years: | 6 |
DESCRIPTION | Poppy
Most mules are twice the age before they have as much experience as Poppy. Gentle, gentle - as I , side pass over so you can awkwardly crawl on with your leg in a cast. Then, trot off in single digit temperatures to go sort cattle. Been there, no big deal. Poppy has been used extensively around cattle. Her calm demeanor makes for easy handling of stock- she has even been used around sheep, goats and pigs.
Poppy has a smooth, ground covering walk and is good on any type of footing or terrain. From frozen, slick feedlot pens sorting cattle to rough terrain of a trail ride in a national park, she handles it all while taking care of her rider. Poppy has carried flags in parades, rides bareback and has been exposed to mounted shooting. She is a very personable mule that eagerly comes up for attention and would fit most anyone in the family.