Stanley
Auction HIP #33
OWNER INFO:
John and Molly Sparrow
208-566-3050
mollyroberts14@hotmail.com
MULE QUALITIES:
Rope Heel - Prospect
Reining Horse - Prospect
Kid Horse - Started
Rope Calves - Prospect
Ranch Horse - Started
Barrel Horse - Prospect
Parade Horse - Started
Cutting - Prospect
Trail - Finished
Mounted Shooting - Prospect
MULE DISPOSITION =
2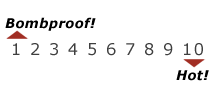 MULE DETAILS:
| | |
| --- | --- |
| Sex: | Horse Mule |
| Color: | Red Dun |
| Height: | 14.3 |
| Weight: | 1000 |
| Age in Years: | 12 |
DESCRIPTION | Stanley
Stanley is a 12 year old, 14.3 hand red dun john mule. Stanley is as kind and gentle as they come. He's great with his feet, ears, and can be caught anywhere. He's broke to ride, pack, and drive. He will drive single or double, and his currently being used to feed hay this winter. He walks out easily and is confident by himself. He's great over any type of obstacles or trails and would do well with any type of rider. Stanley is great around dogs and loads in any type of trailer. This is the kind of mule that meets you at the gate is ready to do any job you want him too. For more information and videos call or text. You can aslo see more videos and pictures on the JM Lazy S Performance Horses and Mules facebook page!