TINY
Auction HIP #30
OWNER INFO:
Jason Wilf
501-230-5400
wilfmules@gmail.com
MULE QUALITIES:
Rope Heel - Started
Reining Horse - Started
Kid Horse - Finished
Rope Calves - Finished
Ranch Horse - Finished
Barrel Horse - Started
Parade Horse - Finished
Cutting - Started
Trail - Finished
Mounted Shooting - Prospect
MULE DISPOSITION =
2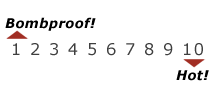 MULE DETAILS:
| | |
| --- | --- |
| Sex: | Horse Mule |
| Color: | palomino |
| Height: | 15 |
| Weight: | 1050 |
| Age in Years: | 8 |
DESCRIPTION | TINY
ALL AROUND MULE
RANCH-TRAIL MULE
Tiny has been used in doctoring numerous pasture cattle and dragging calves to the branding fire.
Has been hog hunted off of, trail ridden and there isn't a bridge, ditch or river he won't cross. He's a very willing mule and will do anything he's asked to do. He will side pass, neck rein, back up, and slow lope on a loose rein or as fast as you want to go. He bathes, shoes and loads with no problem . Tiny was high point mule in womens division in 2017. If you are looking for an all around, safe, ranch, trail, and sound mule with his whole life ahead of him YOU DON'T WANT TO MISS TINY!!!!
See www.wilfhorsesndmules.com Any questions give Jason Wilf a call: 501-230-5400
THANK YOU FOR LOOKING