TURBO
Auction HIP #49
OWNER INFO:
WILD BUNCH MULE CO
501-213-8594
wildbunchhorseandmuleco@gmail.com
MULE QUALITIES:
Reining Horse - Started
Kid Horse - Started
Rope Calves - Started
Ranch Horse - Started
Parade Horse - Finished
Trail - Finished
Mounted Shooting - Prospect
MULE DISPOSITION =
2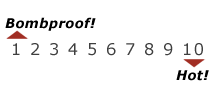 MULE DETAILS:
| | |
| --- | --- |
| Sex: | Horse Mule |
| Color: | Black w/stockings |
| Height: | 14.3 |
| Weight: | 1018 |
| Age in Years: | 4 |
DESCRIPTION | TURBO
TURBO is out of a spotted standard jack and a bay/white Missouri Fox Trotter mare. He has the same sweet disposition as his dam. He try's so hard to do everything you ask. He's very forward moving and that is an excellent trait for a trail mule. We got him when he was 10 mths old. He had been imprinted and halter broke. Since then we have introduced him to obstacles, arena events and tons of trailriding. Our son, Justin, put the first ride on him at the National Championship Chuckwagon Races last year and it was at night. He pulled Turbo out of our huge corral of horses and mules by mistake. The next morning we realized he had rode TURBO (for the first time)instead of our client's black Mule with Stocking legs. He has exceptional ground manners. He even has his very own Facebook page at Turbo The Arkansas Mule. This is a nice, gentle,willing young mule that just needs wet saddle blankets from a new owner. You can cover some country with his ground covering walk. Feel free to call us and come to the ranch and ride him before Jake's or at Jake's. We want you to know he is the right mule for you. For more info, videos or pics, feel free to call Jennifer at 501-213-8594.