Tiny
Auction HIP #11
OWNER INFO:
Jake Jones
432-294-2180
sjjones1112@me.com
MULE QUALITIES:
Ranch Horse - Started
Trail - Finished
MULE DISPOSITION =
2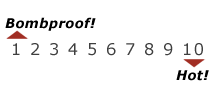 MULE DETAILS:
| | |
| --- | --- |
| Sex: | Horse Mule |
| Color: | Brown |
| Height: | 16 |
| Weight: | 1200 |
| Age in Years: | 9 |
DESCRIPTION | Tiny
Tiny is a gentle giant. Standing a firm 16 hands, he has a heart as big as Texas! He loves attention and is a very personable fella. He'll be in your back pocket as soon as you walk in his pen. He is good to catch, bridle, and shoe. I've used him to prowl cattle in big country and is a nice mover. He'll go up and down the trail as easy as you like, or break off the beaten path and go explore. He has a great set of witheres and barrel. I've not needed to use a britchen or crooper. Please check out our YouTube video, it should be up no later than the 1st of may.