VERN
Auction HIP #37
OWNER INFO:
JIMMY SEALY
3342472305
jessica@allivestock.com
MULE QUALITIES:
Reining Horse - Finished
Kid Horse - Finished
Trail - Finished
Mounted Shooting - Prospect
MULE DISPOSITION =
1=Bombproof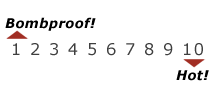 MULE DETAILS:
| | |
| --- | --- |
| Sex: | Horse Mule |
| Color: | APP |
| Height: | 15.2 |
| Weight: | 1200 |
| Age in Years: | 7 |
DESCRIPTION | VERN
Vern is an exceptional, ONCE IN A LIFETIME mule! If you want to stand out in a crowd, don't miss this guy! He has been ridden all over the country from the Rocky Mountains to south Georgia. Vern has been used to hunt and pack elk in the mountains all day and night plus trail ridden many miles by men, women, and children. Vern has even been ridden bareback by 4 children all at ONE TIME! He is the most GENTLE and easy going mule you will ever find. Vern has been professional trained by the best mule trainer in the country. He lays down on command for mounting and dismounting. He will side pass over to mounting block for mounting. He neck reins, backs up, and side passes. He has a super handle and lope and will pick up both leads beautifully. Vern has also spent a lot of time working and roping cattle and in the cow pen. He will side pass over to open and close gates with ease. Vern is good with water, crossing creeks, dragging logs, bull whips and dogs. There is nothing that bothers this amazing mule. He will happily go and do anything you ask of him. He loads, clips, and shoes perfect. He is easy to catch and will be the first one to meet you in the pasture. Vern is suitable for ANY LEVEL RIDER! If you are looking for your once in a lifetime mule, don't miss a chance to own this guy. He will be available for viewing at the Powell County Fairgrounds in Powell, WY prior to the sale starting June 17th until sale day. See Youtube video to see what all this beautiful mule can do!
This mule will be at the Powell, WY, Park County Fairgrounds from June 17-25 for viewing and riding.