Betty
Auction HIP #10
OWNER INFO:
Hunters Farm LLC
417-733-4038
arouton462013@gmail.com
Consignor Bio
MULE QUALITIES:
Kid Horse - Started
Ranch Horse - Started
Trail - Finished
Mounted Shooting - Prospect
MULE DISPOSITION =
3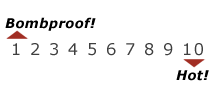 MULE DETAILS:
| | |
| --- | --- |
| Sex: | Mare Mule |
| Color: | Palomino |
| Height: | 15 |
| Weight: | 1000 |
| Age in Years: | 6 |
DESCRIPTION | Betty
"Our grandfather, Pa Frank, had a passion for working mules. He drug logs from the forest and built custom homes using raw lumber then later in life had large commercial gardens for nearly 50 years. He trusted his mules with everything he had, and treated them like a friend. He picked mules with disposition number 1, and also wanted them stout, smart, and trainable, and looks was a bonus! He knew how rare a special mule was, and took pride in owning several special mules. He always claimed with a big smile on his face that "Mules are smarter than horses and he would say they are also smarter than the average trainer"..
We like to keep a quality mule or two in honor of our grandfather, and to say Pa Frank would approve of Betty is an understatement!
She is a once in a lifetime mule, we would trust for any rider! She is a blast to ride, is athletic, very trainable and has the greatest disposition and personality. She loves people, and gets along great with other mules and horses. Catch her anywhere, ride her bareback to the barn to saddle, then ride all day wherever you point her. We've owned and enjoyed Betty since a weanling, She was started at 2 1/2 years by multiple Missouri Mule Makeover champion Shane Vaughn, who multiple times stated Betty has the best mind of any mule he had ever ridden.
She has been trail ridden hundreds of miles in state forests, been used to drive and sort cattle, been hauled to ranch rodeos to see the sights, and started roping the machine and slow steers in the arena.
Betty is soft in the face, has a great handle, good stop and back. She is sound, trainable, and fun. Clips, trims, bathes, shoes, and loads, all the best.
She is 15 hands, stout, and a gorgeous palomino. Come ride her and test her out yourself! We have 2200 acres of state forest in our back yard, with wildlife to jump, creeks to cross or swim, steep hills, rocks, and brush to try her out.
We will talk mule stories and you will have a great ride on a great 6 year old mule!
We are honored to present such a rare diamond in our first ever showing at Jake Clark's sale. She will be a sale highlight."
For more information please call 417-733-4038.
BLEMISHES | Betty
none