Catfish John
Auction HIP #19
OWNER INFO:
Jeff Tift
307-752-9319
jefftift@rangeweb.net
Consignor Bio
MULE QUALITIES:
Rope Heel - Started
Reining Horse - Started
Kid Horse - Prospect
Rope Calves - Started
Ranch Horse - Finished
Barrel Horse - Started
Parade Horse - Finished
Cutting - Started
Trail - Finished
Mounted Shooting - Started
MULE DISPOSITION =
2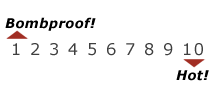 MULE DETAILS:
| | |
| --- | --- |
| Sex: | Horse Mule |
| Color: | black |
| Height: | 15.2 |
| Weight: | 1200 |
| Age in Years: | 6 |
DESCRIPTION | Catfish John
We call him Catfish. He is a very classy 15.2 hand solid black John mule that really likes people and has always been gentle. Catfish has been used extensively in the mountains and on the ranch. He has led the pack string and has also been packed and will go anywhere in the string. He has packed meat and antlers. I have used him to wrangle in the other horses and mules and he has also been hobbled and high lined. Catfish has been my main mount this past winter flagging and starting other horses and mules. He will be comfortable with all the arena toys such as bouncy balls, tarps and noodles. He has had other colts and horses roped off from him, is always easy to catch, shoe, load and haul. Catfish has a one handed neck rein, side passes, has a very smooth gait and is good about his ears. He gets along great with the other horses, mules and dogs. This is an outstanding mule that has always been in good hands. He has a real pretty head and great conformation. For more information or to make an appointment to come see and ride Catfish John, please call Jeff at 307-752-9319.
There will be a full up to date sale video available on our website by sale day. Please go to www.WyomingHorsesAndMules.net
BLEMISHES | Catfish John