Colonel
Auction HIP #25
OWNER INFO:
Chris Knudson
307-680-4875
cknudson@wyodakenergy.com
Consignor Bio
MULE QUALITIES:
Rope Heel - Started
Reining Horse - Started
Kid Horse - Prospect
Rope Calves - Started
Ranch Horse - Started
Barrel Horse - Prospect
Parade Horse - Prospect
Cutting - Prospect
Trail - Started
Mounted Shooting - Started
MULE DISPOSITION =
4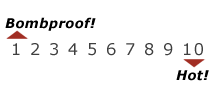 MULE DETAILS:
| | |
| --- | --- |
| Sex: | Horse Mule |
| Color: | Palomino |
| Height: | 15.1 |
| Weight: | 1050 |
| Age in Years: | 4 |
DESCRIPTION | Colonel
Colonel is a 4 year old fancy Palomino john mule. I bought him from Jake and TJ at this sale as a 2 year old. He was rode 60 days as a 2 year old and then turned out in rough country to winter with the other young ones and learn how to travel the Powder River breaks. Colonel spent the summer of his 3rd year wearing out shoes in a pack string in the Big Horn Mountains with Black Tooth Outfitters. As soon as he came off the mountain he went to ranch work. Colonel has drug calves and roped outside doctoring when needed. While I certainly won't try to convince you that he has "seen everything" and "been there and done that" as a 4 year old, I will say he has handled what was thrown at him very well. I have not had an issue with Colonel even worth mentioning. He is a very levelheaded mule that thinks before he reacts. Colonel has the athletic ability and mind to make a really nice team roping mule in the right hands. He is a confident mule that has been to elk camp and did well on both ends of the string. Colonel travels out well both on and off the trail and stands well to get on. Good to clip and decent to shoe. Nice young mule with a tremendous future ahead of him. For more information please call 307-680-4875.
BLEMISHES | Colonel