Elvira
Auction HIP #17
OWNER INFO:
Jason Griffin
573-225-7144
jenna_marie471@outlook.com
Consignor Bio
MULE QUALITIES:
Rope Heel - Started
Kid Horse - Started
Rope Calves - Started
Ranch Horse - Started
Parade Horse - Finished
Trail - Finished
MULE DISPOSITION =
2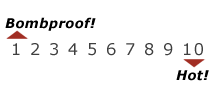 MULE DETAILS:
| | |
| --- | --- |
| Sex: | Mare Mule |
| Color: | Black |
| Height: | 15.1 |
| Weight: | 1000 |
| Age in Years: | 5 |
DESCRIPTION | Elvira
Elvira is a 4 year old mare mule that is an exceptional All-Around Mule the entire family will enjoy! She is an honest, solid, dependable, safe mule that absolutely anyone can ride. Handy enough for the advanced and safe and gentle enough for the inexperienced, being youth or adult. Elvira has the color, conformation and disposition you will wear a truck out trying to find in a mule. She is the "GO TO" ride when it comes time to do ranch work or go trail riding, hunting, packing, events, play on or ride in the parades. She is definitely everyone's first pick at the ranch! We've used her in all phases of ranch work from penning and sorting cattle at the local livestock yard to gathering, doctoring and checking fences on the ranch. She's a bombproof trail mule with her extensive trail experience and great mindset. Even if she is caught up in the tightest of places or most challenging situations, she will always remain calm. Last year Elvira spent 7 days at the most trying and stressful place you can have any mule (National Champion Chuckwagon Races, Clinton Arkansas) where every day she packed a year old boy. Down the highway, on backroads through the woods and mountains, across rivers, through tunnels, over bridges, up steep inclines and creek banks, over logs... anywhere you ask her to go - she will go. Elvira has competed and has shown at state level competitions winning Overall Grand Champion at Missouri State Fair in showmanship and halter class in her weanling and yearling year. She loads/ unloads, trailers, ties, saddles and bridles with ease. Great to clip, bathe, pick up all 4 feet and stands quiet for the farrier as well as the vet. Gets along with other animals, large and small, and loud noises of any kind do not bother her a bit. Her videos and pictures will speak for her so please check them out. She is ready and she aims to please, has so much to offer with her whole life ahead of her.
BLEMISHES | Elvira