Flower
Auction HIP #25
OWNER INFO:
Scott Kincheloe
1-307-587-6711
scott.kincheloe@yahoo.com
Consignor Bio
MULE QUALITIES:
Kid Horse - Finished
Ranch Horse - Finished
Parade Horse - Finished
Trail - Finished
MULE DISPOSITION =
3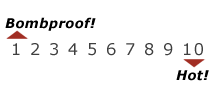 MULE DETAILS:
| | |
| --- | --- |
| Sex: | Mare Mule |
| Color: | Black 4 white sox |
| Height: | 14.3 |
| Weight: | 1000 |
| Age in Years: | 9 |
DESCRIPTION | Flower
Here's your chance at one of the nicest mules around. From carrying our four-year-old to packing lions, to riding in the Fourth of July parade, she's done it all. The first day I brought her home, I was told she had not been ridden in two years but was broke. Well, I saddled her up in a snowstorm and she rode off quiet and calm as one ever could. Three years later and she has been solid since day one, and always a favorite with whoever is around. I've used her to guide numerous hunts, she has seen lots of miles in big rough mountains. She can ride out alone, lead a string, or fit in it anywhere. Seen lots of grizzlies, will cross through water and down timber with ease. Packs meat, horns, hounds, lions, wolves, kids, dudes, and probably anything you could imagine. Easy to load, good to shoe, catch, saddle, and be around. Never seen her kick, bite, or take after a dog. More reliable and handy than a four-wheeler. Wearing Jake Clark's brand and our Mountain K, you can guarantee she's seen the mountains. I doubt we can ever replace her, so if you need a good one, here's your chance. Please call! We'd love to answer any questions 307-587-6711. Or watch for new videos at Kincheloe Mountain Horses on Facebook.
BLEMISHES | Flower
Old scar hind left fetlock.