Gus
Auction HIP #15
OWNER INFO:
Chris Knudson
307-680-4875
cknudson@wyodakenergy.com
Consignor Bio
MULE QUALITIES:
Rope Heel - Prospect
Reining Horse - Prospect
Kid Horse - Prospect
Rope Calves - Started
Ranch Horse - Started
Barrel Horse - Prospect
Parade Horse - Started
Cutting - Prospect
Trail - Finished
Mounted Shooting - Prospect
MULE DISPOSITION =
2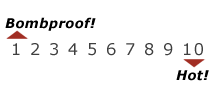 MULE DETAILS:
| | |
| --- | --- |
| Sex: | Horse Mule |
| Color: | Brown |
| Height: | 16 |
| Weight: | 1150 |
| Age in Years: | 11 |
DESCRIPTION | Gus
Gus is a mountain mule and a good one! He stands 16 hands with excellent withers and will travel with the best of them. Gus has a one hand rein and goes where you point him. Gus has been hunted on and has passed what I consider the most demanding test. Tom Sommer was mauled by a Grizzly bear in Southwest Montana in 2017 while hunting on Gus. Gus packed him out of the woods and back to camp. Another time, an outfitter friend had a sheep hunter who drew his once in a lifetime license after an accident that broke his back. I was asked if I had anything that was gentle and very smooth riding and reliable enough for a this hunter. I sent them Gus. He is good to clip, load and trim and all the standard questions. Handles well but not a show mule. He is a mountain mule.
BLEMISHES | Gus