Harley
Auction HIP #51
OWNER INFO:
CobbFamily Mules
208-550-1571
mattcobb20@yahoo.com
Consignor Bio
MULE QUALITIES:
Kid Horse - Finished
Ranch Horse - Finished
Parade Horse - Finished
Trail - Finished
MULE DISPOSITION =
2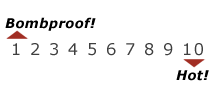 MULE DETAILS:
| | |
| --- | --- |
| Sex: | Horse Mule |
| Color: | Grulla |
| Height: | 15.1 |
| Weight: | 1100 |
| Age in Years: | 12 |
DESCRIPTION | Harley
Harley is EASY!! Easy to catch, ride, and pack. He knows how to handle the roughest, steepest and rockiest terrain you can imagine. He is a smooth traveling mule out on the trail and down the road. On the trail Harley goes where you point him. He willingly crosses water, deadfall, bridges, tarps, and anything else we have encountered. Harley will catch you, even in the biggest meadow in the backcountry. He is an extremely friendly, personable mule. We have used him on our ranch to pack salt in the spring and gather yearlings in the fall. Harley is a go to mule when we need a mount for someone that is less experienced - he will take care of them. Harley is an outstanding family mule. Everyone enjoys riding him. Harley is an outstanding all-around mule that has been a pleasure to own. Please call 208-550-1571 for more info.
BLEMISHES | Harley