Honey
Auction HIP #50
OWNER INFO:
J Arrow Livestock
208-550-0992
jarrowlivestock@gmail.com
Consignor Bio
MULE QUALITIES:
Kid Horse - Finished
Ranch Horse - Finished
Parade Horse - Finished
Trail - Finished
MULE DISPOSITION =
2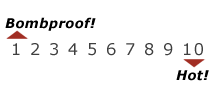 MULE DETAILS:
| | |
| --- | --- |
| Sex: | Horse Mule |
| Color: | Palomino |
| Height: | 14.3 |
| Weight: | 1100 |
| Age in Years: | 9 |
DESCRIPTION | Honey
Honey is beautiful inside and out. He will be your best friend every day. Honey always has a willing attitude. Very well trained in and out of the arena. A seasoned veteran out on the trail, he will go anywhere he's pointed. Very safe with no spook. Honey will cross water and logs, and traverse steep Rocky terrain with ease. In the arena honey lopes beautiful circles on a loose rein. He rides very soft and supple. Honey will turnaround very well and has a good stop. He will backup soft and collected. Honey moves off your feet if asked but isn't overly sensitive. He will meet you at the gate every day ready to please. He loves people and attention. Great with his ears, stands great to clip. Very good with his feet. Honey is a family friendly guy that loves our kids. Honey is a one of a kind mule that anyone will enjoy owning. Please call Megan at 541-263-1479 or Jerry at 208-550-0992 for more questions.
BLEMISHES | Honey