Ida
Auction HIP #05
OWNER INFO:
Rafter D Mules
651-303-7056
Rafterdhorses@gmail.com
Consignor Bio
MULE QUALITIES:
Kid Horse - Started
Ranch Horse - Started
Parade Horse - Finished
Trail - Finished
MULE DISPOSITION =
1=Bombproof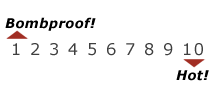 MULE DETAILS:
| | |
| --- | --- |
| Sex: | Mare Mule |
| Color: | Dun snowflake App |
| Height: | 14.3 |
| Weight: | 1100 |
| Age in Years: | 13 |
DESCRIPTION | Ida
Ida is one super sweet mule in a very unique color. She is a dun snowflake App! She loves people and attention so much that she nickers when she sees me. Ida is very gentle to handle. We have ridden her bareback and double without issue. She can tolerate a lot from her rider and not be fazed. Ida has been on many several day wagon trains so she is used to wagons, traffic and riding in large groups. She has a nice, forward that is a joy.
Ida has been used in big country to pack salt to cattle and ride through cattle. She has been exposed to water, logs and many types of terrain. She goes where you point her.
Ida has also been around lots of silly, man-made obstacles such as tarps, bridges, balls, teeter totters, etc. Not much excites this gal! She is soft in her face and willingly moves off your leg. Ida is even sweet enough to side pass to a mounting block for her rider. We believe your family will enjoy her as much as we do. For more information please call 651-303-7056.
BLEMISHES | Ida
Scar on coronet on left rear