L J
Auction HIP #34
OWNER INFO:
WILD BUNCH MULE CO
501-213-8594
wildbunchhorseandmuleco@gmail.com
Consignor Bio
MULE QUALITIES:
Kid Horse - Finished
Ranch Horse - Started
Barrel Horse - Started
Parade Horse - Finished
Trail - Finished
Mounted Shooting - Prospect
MULE DISPOSITION =
2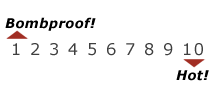 MULE DETAILS:
| | |
| --- | --- |
| Sex: | Horse Mule |
| Color: | Roan Paint |
| Height: | 14.1 |
| Weight: | 1040 |
| Age in Years: | 8 |
DESCRIPTION | L J
L J is a good looking john mule with great conformation. His color is flashy and will definitely get his new owner some attention for sure. He has been extensively ridden on the trails in 5 states. He is really great with crossing everything: big rocks, trees, sand, bogs, logs, water, creeks and rivers, you name it, he has crossed it. He is really a good traveler. He hauls well across the country. He is also very user friendly as far as ground manners are concerned. He really endears himself to you. We have used him for various tasks on the ranch. You can open and shut gates off him. He is easy to saddle, bridle, tie, load, bath, shoe and clip. He rides between the reins and between your legs. In other words, he is trained like he should be. He has a smooth trot. He has a really nice stop. He backs well, too. Look for us to show him in some events besides the mandatory trail course. He is 100% sound. He has had his teeth floated. He will be current on his Coggins test, vaccinations, worming and will have a brand new set of shoes at the sale. We hope that anyone interested will give us a call and feel free to ask any questions about L J and even come ride him here at our place in Texas prior to the sale in Wyoming. You can buy with confidence from our family. We want to help you find your first mule or your next mule. For more info, pics or video, call Jennifer at 501-213-8594.
BLEMISHES | L J