Laramie
Auction HIP #38
OWNER INFO:
Petersen Mule Company Shawn & Nellie Petersen
406-560-6301
petersenmulecompany@gmail.com
Consignor Bio
MULE QUALITIES:
Rope Heel - Started
Reining Horse - Started
Kid Horse - Started
Rope Calves - Started
Ranch Horse - Started
Barrel Horse - Started
Parade Horse - Finished
Cutting - Started
Trail - Finished
Mounted Shooting - Started
MULE DISPOSITION =
1=Bombproof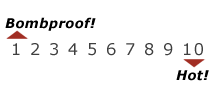 MULE DETAILS:
| | |
| --- | --- |
| Sex: | Mare Mule |
| Color: | Stocking Legged Dun |
| Height: | 14 |
| Weight: | 840 |
| Age in Years: | 13 |
DESCRIPTION | Laramie
LARAMIE = CUTE, KIND AND GENTLE. Laramie is a 14 hand, 13-year-old, stocking legged paint Molly with a heart of gold. She rides, packs, and drives. She has a quiet personality and has proven herself to be broke for any level of rider. She is a stout 14 hands and solid enough for nearly anyone. Laramie has spent time in the back country, trail riding and is a fun mule to ride in the arena, with a light neck rein, while moving off your leg and stopping off your seat. She will follow along for the beginner/novice rider or ride off alone for the venturous type that wants to break away from the group. Laramie is dog friendly and has a willing attitude without a mean bone in her body. This girl stands for easy on and off, saddles, bridles and loads in the trailer with ease and stands for the farrier. She crosses water and deadfall without issue and is a true joy to ride on the trail or through town. Laramie is also hobble broke for camping in the backcountry and would make a great addition to any adventurous family that likes to spend time and stay in the woods. All Petersen Mule Company mules sell with the option of a free 3-day clinic at our facility to ensure a smooth and successful transition to the new owner. We welcome prospective buyers to come and ride our mules prior to the sale. Contact us for more information. Follow us on YouTube, Facebook and Instagram for lots of photos and videos. Petersen Mule Company.
Shawn 208-221-5544 and Nellie 406-560-6301
Petersenmulecompany@gmail.com
BLEMISHES | Laramie