MARIA
Auction HIP #36
OWNER INFO:
Scott Sallee
(406) 222-7455
blackmtn2@aol.com
Consignor Bio
MULE QUALITIES:
Rope Heel - Prospect
Reining Horse - Prospect
Kid Horse - Started
Rope Calves - Prospect
Ranch Horse - Prospect
Barrel Horse - Prospect
Parade Horse - Finished
Cutting - Prospect
Trail - Finished
Mounted Shooting - Prospect
MULE DISPOSITION =
2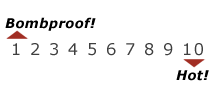 MULE DETAILS:
| | |
| --- | --- |
| Sex: | Mare Mule |
| Color: | Black |
| Height: | 14.3 |
| Weight: | 1000 |
| Age in Years: | 12 |
DESCRIPTION | MARIA
Sallee's Maria is a 14.3 hand twelve-year-old beautiful black gentle molly mule. She is a very broke and experienced trail mule. Maria is extremely comfortable to ride, with a long sure-footed stride. She is reliable and will go where you point her in the mountains. We have used her in our Montana wilderness camps north of Yellowstone Park to lead the pack string or just lead the way. Maria will step over deadfall and stay calm in bad weather or rough trails. Several of our clients have ridden her and really enjoyed her attitude and ability. Maria is friendly and easy to catch. You can ride her bareback. She has a great neck rein and stop, and is soft in the sides. Maria will lope off when asked and is very controllable. She has been ridden alone or in the front, middle, or back of the line and is fine with it all. She will stand to get off and on and is used to a mounting block. Maria will easily cross suspension or wooden bridges and rivers and streams. She is hobble broke and will stand quietly when tied. Maria has seen plenty of bears, wolves, coyotes, buffalo, grouse, elk, and deer in the mountains. She has four hard black feet and is very easy to shoe. Maria is good about her ears and bridles well. She loads easily and is great around dogs. She has a good wither and we have ridden her with either a britching or a crupper. Maria is a gorgeous mule with a classy disposition to match. She is current on Coggins, wormer and vaccinations. For more info contact us at blackmtn2@aol.com or (406)222-7455.
BLEMISHES | MARIA
Maria has a small narrow scar on the left side of her face.