Nacho Libre
Auction HIP #04
OWNER INFO:
Cobb Family Mules
208-550-1571
mattconb20@yahoo.com
Consignor Bio
MULE QUALITIES:
Kid Horse - Finished
Ranch Horse - Finished
Parade Horse - Finished
Trail - Finished
MULE DISPOSITION =
2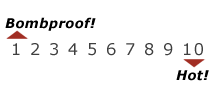 MULE DETAILS:
| | |
| --- | --- |
| Sex: | Horse Mule |
| Color: | Black |
| Height: | 14.2 |
| Weight: | 1000 |
| Age in Years: | 9 |
DESCRIPTION | Nacho Libre
SAFE, FRIENDLY, and TRUSTWORTHY. Nacho Libre is exactly those three things. No matter what you are using him for; packing, trail riding, gathering cows, or parades, Nacho will take care of you. Nacho has been ridden on lots of hunting trips and most of the time we have been fortunate enough for him to pack out our game. Nacho is an absolutely awesome pack mule, dead game doesn't bother him one bit. Nacho is very friendly and loves attention. He is also extremely easy to catch. We throw our dude friends on Nacho and know they will be taken care of. Nacho is very sure footed and will cross water, logs, and all other obstacles with ease. Nacho is use to all of the chaos around our ranch - from the kids, to the four wheelers and everything else that we can throw at him. Nacho is a good, honest mule that our family will miss. Please stop by and see him at Jake's. Please call 208-550-1571 for more info.
BLEMISHES | Nacho Libre