Olive
Auction HIP #24
OWNER INFO:
Oly & Cristina Edmiston
970-556-4820
info@stockworksinc.com
Consignor Bio
MULE QUALITIES:
Rope Heel - Started
Reining Horse - Started
Kid Horse - Started
Rope Calves - Started
Ranch Horse - Finished
Barrel Horse - Started
Parade Horse - Finished
Trail - Finished
Mounted Shooting - Started
MULE DISPOSITION =
2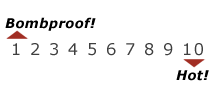 MULE DETAILS:
| | |
| --- | --- |
| Sex: | Mare Mule |
| Color: | Bay with stocking legs |
| Height: | 15.2 |
| Weight: | 1275 |
| Age in Years: | 7 |
DESCRIPTION | Olive
With a deep, rich coat accented by stocking legs, this outstanding molly garners attention wherever she goes. She is a thick made mule and is suitable for most any sized rider. We have had the honor of having Olive for 3 years now and had the pleasure of starting her under saddle. Now, she is enjoyed by the whole family. She is a kind natured, forgiving, and intelligent mule that is always looking to please. She rides off confidently alone or in a group, and she will walk out or patiently bring up the rear. She has proven herself sensible. She is broke to dogs, kids, traffic, and the situations they bring. We have used Olive to pony green colts. She will drag a log to camp or a calf to the fire. She has been to town, the mountains, play days, and shows. She has gathered and moved cattle in the high country and on the prairie. She is a top show prospect with naturally soft collected movement and a floating lope. She is responsive to all leg cues and neck rein. Olive is gentle on the ground. She's good to clip, likes a bath, and loves attention and grooming. She hobbles and stands tied. Olive bridles over the ears. She is current on vaccinations, deworming, coggins and teeth. Olive is a mule you truly look forward to riding. Olive's full sale video will be available closer to sale day, but you can find the latest photos and videos on facebook/instagram @stockworksinc. Call for more information: 970-556-4820.
BLEMISHES | Olive
None