ROSE
Auction HIP #09
OWNER INFO:
Petersen Mule Company Shawn & Nellie Petersen
406-560-6301
petersenmulecompany@gmail.com
Consignor Bio
MULE QUALITIES:
Rope Heel - Started
Reining Horse - Started
Kid Horse - Started
Rope Calves - Finished
Ranch Horse - Finished
Barrel Horse - Started
Parade Horse - Finished
Cutting - Started
Trail - Finished
Mounted Shooting - Started
MULE DISPOSITION =
1=Bombproof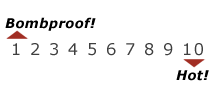 MULE DETAILS:
| | |
| --- | --- |
| Sex: | Mare Mule |
| Color: | Red Roan |
| Height: | 15.1 |
| Weight: | 1220 |
| Age in Years: | 9 |
DESCRIPTION | ROSE
ROSE = BROKE, BEAUTIFUL AND BRILLANT. You could ride a million mules and never find another like this. She is a 9-year-old, red roan mare mule standing 15.1 hands and weighing 1150 pounds. She was sold here, in 2020, by T.J. Clark after being his main mount for 2 years. She worked in their outfitting business for 3 years, packing, riding, and leading pack strings in and out of the Wyoming Wilderness. She has also been used for all aspects of ranch work including doctoring cattle outside, dragging calves to the branding fire and moving large herds of cattle. Rose has the absolute best disposition and endless confidence. Her conformation is perfect. The best package a person could ask for in a mule, showcasing an outstanding hip, chest, withers, bone and feet, topping it all off with a small defined head and a kind eye. She has all the experience, training, disposition, and willingness you could ever get in a mule. No flight, no spook, just self-confidence, kindness and easy to be around. We jumped at the opportunity to own this girl and continue her training. Rose has been in our program for close to a year and is the nicest mule to ever come through our facility. PERIOD. She not only has the conformation, build and ability to do almost anything, Rose has the mind and willingness to get it done with ease. She truly is exceptional and her talent is endless. We are honored to have the opportunity to own, ride and enjoy this mule and are now passing that opportunity on to you. Easy to shoe, clip, bathe, trailer, saddle, bridle, pack and anything else you want to do. Rose is not just "quite possibly the best mule ever offered in this sale," she is, in our opinion, the best mule ever offered for sale. This is an opportunity that will not come around again. If training and selling the best mules that we have to offer was not our livelihood, this mule would never leave our place. All Petersen Mule Company mules sell with the option of a free 3-day clinic at our facility to ensure a smooth and successful transition to the new owner. We welcome prospective buyers to come and ride our mules prior to the sale. Contact us for more information. Follow us on YouTube, Facebook and Instagram for lots of photos and videos. Petersen Mule Company.
Shawn 208-221-5544 and Nellie 406-560-6301
petersenmulecompany@gmail.com
BLEMISHES | ROSE