Rafter F I Am Groot
Auction HIP #29
OWNER INFO:
Matt & Pam Fournier
541-280-5077
fourniertraining@gmail.com
Consignor Bio
MULE QUALITIES:
Rope Heel - Started
Reining Horse - Started
Kid Horse - Started
Rope Calves - Started
Ranch Horse - Started
Barrel Horse - Started
Parade Horse - Started
Cutting - Prospect
Trail - Finished
Mounted Shooting - Prospect
MULE DISPOSITION =
2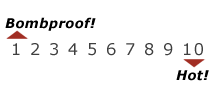 MULE DETAILS:
| | |
| --- | --- |
| Sex: | Horse Mule |
| Color: | dark brown with dorsal stripe |
| Height: | 15.1 |
| Weight: | 1150 |
| Age in Years: | 9 |
DESCRIPTION | Rafter F I Am Groot
Groot is a classy 9-year-old bridle mule by the great Texas Scooter jack Scooters Choice. He was bred and raised by Dwayne Peterson and we bought him as a 5 year old. He is a stout john mule who stands 15.1 and will weigh 1,150 pounds. Groot likes people and is easy to catch and handle. He is a careful, quiet, trail mule, suitable for any level rider. Groot is very broke and rides in the bridle. He has an excellent jog and lope, knows his leads and leg cues and would be competitive in the showring although we have never shown him. He was coon hunted on as a 2-year-old and even ridden in a couple parades. He is traffic safe and has mastered the extreme trail course including suspension bridge, deep water crossings and numerous other obstacles. He has been ridden and packed game in the Selway/Bitterroot Wilderness, trail ridden in the Oregon Cascades, hunted on in the Salmon River Country and trail ridden in the canyons of northern Arizona. He has packed gear and meat. He has been hauled across the country and loads and hauls without issues. Groot is up to date on vaccinations and dental care and has had regular deworming and hoof care throughout his life. Come try him at our ranch in Oregon or meet us for a trail ride before the sale. Call Pam or Matt for more information or an appointment. 541-280-5077 or email fourniertraining@gmail.com
BLEMISHES | Rafter F I Am Groot
Groot had his tail chewed off in late December 2021 and it is growing back now with the help of Biomane.