Roxanne
Auction HIP #12
OWNER INFO:
J Arrow Livestock
208-550-0992
jarrrowlivestock@gmail.com
Consignor Bio
MULE QUALITIES:
Kid Horse - Finished
Ranch Horse - Finished
Parade Horse - Finished
Cutting - Finished
Trail - Finished
MULE DISPOSITION =
2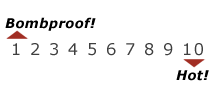 MULE DETAILS:
| | |
| --- | --- |
| Sex: | Mare Mule |
| Color: | Brown |
| Height: | 16.1 |
| Weight: | 1250 |
| Age in Years: | 8 |
DESCRIPTION | Roxanne
Roxanne is an extremely gentle 7 year old Molly that stands 16.1 hands tall and is safe as they come. She has been ridden in the trees of Idaho and Oregon as well as enjoyed the Arizona desert all winter. She enjoys seeing all of the sights as much as you do and is very willing. Roxanne will meet you at the gate in the dark of night ready to ride in the rough country and will always be one you can trust to pack out no matter the time of day or night. Very cowy and enjoys a day in the branding pen or doctoring. Safe to go get a job done on and makes the day enjoyable. She is as safe and gentle as they come, rides around like one should and is one anyone would be proud to own. Roxanne is a quick learner and easy to teach new tricks. If you are in the market for an extremely user friendly mule, look no further. She likes attention, is great with her ears and feet, is easy to bathe, blanket and clip. Hauls well and will stand tied with ease. Roxanne is simple, very beautiful with great confirmation and user friendly. Call 208-403-1060 for any questions or info!
BLEMISHES | Roxanne