Stamey
Auction HIP #85
OWNER INFO:
Shawn & Nellie Petersen
406.560.6301
petersenmulecompany@gmail.com
Consignor Bio
MULE QUALITIES:
Rope Heel - Started
Reining Horse - Finished
Kid Horse - Started
Rope Calves - Started
Ranch Horse - Started
Parade Horse - Finished
Cutting - Started
Trail - Finished
Mounted Shooting - Started
MULE DISPOSITION =
1=Bombproof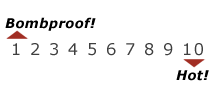 MULE DETAILS:
| | |
| --- | --- |
| Sex: | Horse Mule |
| Color: | Bay |
| Height: | 14.3 |
| Weight: | 950 |
| Age in Years: | 6 |
DESCRIPTION | Stamey
Stamey
6 Year Old Bay John Mule
A young heart with an old soul…
The everyday question around here is "What do you want to listen to?"
The Answer is ALWAYS "Dave Stamey"
"What do you want to watch?"
The Answer: "I wish there was a movie as good as a Dave Stamey song."
We live our best lives just listening to Dave Stamey songs and training mules.
We have waited a very long time but finally found a mule that we believe is as good as a Dave Stamey song...
So here he is, our beautiful Bay John Mule that we have named "Stamey" after the man himself, the best of the best.
Some mules just seem to be born broke, with a beautiful mind. Every so often and yet not very often you come across that special mule, and Stamey is exactly that. He has a lovable, kind disposition and calm willingness. He has the mind, the heart, the conformation and the color that stands him out as exceptional. Swing your leg over this boy and you get that feeling like you are home again with an old friend. With his light rein and correct movement and extensive trail miles, you can rest assure that you have the best partner on the dusty trail and for all the new adventure that is to come. He has proven his gentleness and trust from a young age carrying inexperienced riders and taking care of them.
Stamey is a gentle, loyal, willing, people loving mule that will catch you in a pasture. He has a beautiful bay coat and at 14.3 hands is the perfect size for nearly any rider. He is a quiet mule that is soft and talented. He has excelled in our reining program as fast or faster than any mule that has been through it, all while maintaining his low-key obedient ways. He has a nice collected walk, trot, back and lope on a correct lead, and if desired ending in a nice smooth stop off your seat. Words are just words, but I can attest to how hard a mule with this kind of mind at this age is to find. A willing mind, along with excellent conformation, and the right training doesn't find its way into the mule market very often, people usually keep them.
With his nice withers and conformation, saddle fit has not been an issue with this guy, it seems every saddle that we throw on him fits well.
Stamey is easy to catch, saddle, bridle, bathe, hobble, load, track a cow, proven on obstacles, flags, tarps, bullwhips, ball, etc… He stands to get on and off including pick you up from a mounting block, gate or rock. He will lay down on que with a tap on his shoulder.
We very strongly encourage you to watch the official sale video for Stamey on our YouTube channel @petersenmulccompany. Then call us with any questions or to set up a time to come and ride.
Each Petersen Mule Company mule comes with extensive trail miles, packing and desensitizing, accompanied with many hours of arena work focusing on reining and handling.
All Petersen Mule Company consignments are offered with the option of a FREE 3-day clinic at our facility to ensure a smooth transition to the owner as well as assistance with transport.
Call or Text Shawn 208-221-5544 or Nellie 406-560-6301
BLEMISHES | Stamey