Strawberry
Auction HIP #27
OWNER INFO:
K Lazy 3 Outfitters
406-939-2546
kenny@klazy3.com
Consignor Bio
MULE QUALITIES:
Rope Heel - Started
Rope Calves - Finished
Ranch Horse - Finished
Parade Horse - Finished
Trail - Finished
MULE DISPOSITION =
2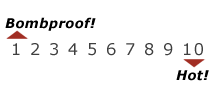 MULE DETAILS:
| | |
| --- | --- |
| Sex: | Mare Mule |
| Color: | Red Roan |
| Height: | 14.2 |
| Weight: | 1050 |
| Age in Years: | 9 |
DESCRIPTION | Strawberry
Strawberry is a 14.2 hand, 1,050 pound, 9-year-old Molly mule. This is one you will not want to miss out on. She is very broke. We have owned her since she was three years old and she is our favorite - has been, hands down. If someone was going to grab one out of the herd, she would be the one to get the job done. She has packed and been ridden all over the Bob Marshall - wrangling in the other stock and pulling pack strings. She was so nice, we wanted her to go be a ranch mule too. We sent her to Mike Sikveland to work the sale barn in Billings for a couple months. She has drug cattle, calves and penned bulls, cows, calves, and even some yaks. You name it, she has moved it. She has been used at brandings. You can catch her anywhere, even out in the mountains. When you go out to check on them, she is always the first to come and greet you. She is awesome to catch, clip, shoe, and load, She has absolutely no holes. You won't teach this girl anything. She is so gentle and can really move around. She has a walk on her like no other - so smooth. She is sound and ready to go to the best home and be shown off. Give us a call. Come try her out and fall in love with your forever mule.
BLEMISHES | Strawberry