Sunday Best
Auction HIP #15
OWNER INFO:
Bryan Mahoney
406-839-4224
mahoneymuleco@aol.com
Consignor Bio
MULE QUALITIES:
Kid Horse - Started
Ranch Horse - Finished
Parade Horse - Finished
Trail - Finished
MULE DISPOSITION =
2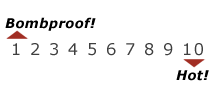 MULE DETAILS:
| | |
| --- | --- |
| Sex: | Mare Mule |
| Color: | Sorrel |
| Height: | 15.1 |
| Weight: | 1150 |
| Age in Years: | 7 |
DESCRIPTION | Sunday Best
Sunday Best- Her name says it all and she lives up to that name in every way.
This gorgeous molly is SOLID, confident and like a mountain goat in the trail. She knows how to do a days work, has a great handle, flawless movement, all with a FUN want to please personality.
Sunday gets along great in the pasture, is good to catch, stands quietly to brush, wash, willingly picks up her feet and stands perfectly to saddle bridle and mount. She has an extensive foundation of natural horsemanship training and is controllable in every way. She's been ridden by multi levels and ages of riders across big country, as well as on the ranch and in the arena.
Sunday is EXCELLENT out on the trail being ridden everywhere from forests, prairies, arenas and to the biggest mountains you would ever want to ride. She knows
how to navigate through tight areas, can pick her way through rocky places ,and is great going up and down steep mountains. She goes where you point her, through thick brush, over downed trees, and no problems with bridges and ditches. She loves splashing through the creek and is very surefooted on slippery rocks. Dogs, wildlife, machinery, bikes, atv's she's seen them all. She is confident out by herself and is happy to lead or follow in a group. She easily moves over to a stump or block to make mounting easier for her rider. Sunday is good with tarps, bouncy balls, pool noodles, balloons , umbrellas and even knows fun tricks .
Sunday is trained at a very high level. She is CONTROLLABLE, soft and responsive to both leg and hand cues, and will even stop and back just using your seat and legs. With an impeccable neck rein, she guides beautifully, takes her leads, side passes , stops, stands quietly and backs with ease. In the arena she shines at all gaits. Her trot is SMOOTH as glass no matter if your just jogging slow or ask her to speed up to cover some big country. WOW she has a gorgeous collected lope, carrying her head flat in front of her with a loose rein she just floats across the ground. Just a beautiful sight!
On the ranch she is experienced trailing cattle, great opening and closing gates and stands patiently while you fix fence. We've swung a rope off her, drug logs, barrels and used her to pony lots of horses and mules.
Sunday is a great partner, we've had lots of fun adventures with her and she's trusting and always WILLING to do everything we've asked of her.
Sunday truly is the Best, and looks forward to her taking her new owner on a lifetime of Happy Trails!
FMI call Bryan 406-839-4224 We are happy to help arrange transport and keep her for a couple weeks if needed.
BLEMISHES | Sunday Best