TinCups Liza Jane
Auction HIP #17
OWNER INFO:
Shawn & Nellie Petersen
406-560-6301
petersenmulecompany@gmail.com
Consignor Bio
MULE QUALITIES:
Rope Heel - Started
Reining Horse - Finished
Kid Horse - Started
Rope Calves - Started
Ranch Horse - Started
Barrel Horse - Started
Parade Horse - Finished
Cutting - Started
Trail - Finished
MULE DISPOSITION =
1=Bombproof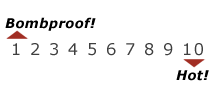 MULE DETAILS:
| | |
| --- | --- |
| Sex: | Mare Mule |
| Color: | Line Back Dun |
| Height: | 14.3 |
| Weight: | 950 |
| Age in Years: | 6 |
DESCRIPTION | TinCups Liza Jane
Little Liza Jane
6 year old Dun Molly Mule
Bred and started by Tom Merritt of Tin Cup mules.
Sire: Tin Cup Texas 2 Step Scooter Jack.
Dam: is Busters Golden Thumb
From the cattle land of North Texas to the mountain tops of Idaho, Liza Jane has experienced it all and is ready to set out on her new forever adventure with you!
Liza began her working journey with Texas cowboy Darrell Bryant on a cattle operation. Liza Jane was riding big circles, pushing cattle, riding in parades and after about 30 rides started dragging calves to the fire. While in Texas, she learned a solid work ethic, including patience and what a full day's work is all about.
Even at her young age this girl has been there and done that, proving herself to have the mind and ability in each situation. She has even received a bit of fame along the way. She is the mule that carried the 13 flags in the Clay Country Parade and Rodeo to commemorate the 13 soldiers who lost their lives in the Afghanistan withdrawal in 2021, gaining national recognition.
We purchased Liza Jane in the fall of 2021 and she went straight into our training program. She is now a finished reining mule, has countless Idaho trail miles both riding and packing, rock hopping in New Mexico, and exposure to most everything you can think of including a few tricks such as laying down on cue with a tap on the shoulder and many desensitizing, bombproof training tests which she passed with flying colors. At 6 years old she is truly an experienced, well-rounded mule with her whole life ahead of her.
At 14.3 hands, this beautiful Dunn molly is an ideal size for most riders. She is very cowy, soft in the bridle, rides with a light and collected neck rein and leg cues. Liza is a kind, nonproblematic mule that has all the basics along with advanced talent, confidence and capabilities. She is easy to catch, groom, saddle, bridle, load, pack and ride. She is among the top of the herd pecking order without being overly aggressive, a favorite around our place, being our go-to mule when a job needs done smoothly. Liza has a great wither due to Tom's excellent breeding program and her ideal conformation ensures she fits most saddles well including most quarter horse bars.
She is safe for all levels of riders. Liza Jane knows to pay attention to her surroundings and her rider. She takes direction willingly and completes her tasks as directed with a ton of confidence in herself and rider. She is sure footed and confident on trails, as well as eye-catching and full of personality.
Each year our goal is to bring mules better than we ever have before. This is monumental task. We have brought some of the finest mules to sale over the years and this year will be no different. Liza Jane is as gentle of a mule as you can ask for, full of confidence, ability, and understanding no matter the task at hand. She would excel at any type of ranch work, trail rider deluxe, or even head to the show pen with her. Whether you are riding in a group or out alone you can be sure you have the best partner. She is going to make someone a dream mule for a lifetime of amazing adventures.
We strongly encourage you to watch the official sale video for Liza Jane on our YouTube channel @petersenmulecompany. Then call us with any questions or to set up a time to come and ride.
Each Petersen Mule Company mule comes with extensive trail miles, packing and desensitizing, accompanied with many hours of arena work focusing on reining and handling. All Petersen Mule Company consignments are offered with the option of a FREE 3 day clinic at our facility to ensure a smooth transition to the owner as well as assistance with transport.
Call or Text Shawn 208-221-5544 or Nellie 406-560-6301
BLEMISHES | TinCups Liza Jane