TinMan
Auction HIP #08
OWNER INFO:
Bryan Mahoney
406-839-4224
mahoneymuleco@aol.com
Consignor Bio
MULE QUALITIES:
Reining Horse - Started
Kid Horse - Started
Ranch Horse - Started
Parade Horse - Finished
Trail - Finished
Mounted Shooting - Started
MULE DISPOSITION =
2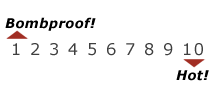 MULE DETAILS:
| | |
| --- | --- |
| Sex: | Horse Mule |
| Color: | Grey |
| Height: | 14.3 |
| Weight: | 1150 |
| Age in Years: | 6 |
DESCRIPTION | TinMan
You're going to want to meet TinMan.
As handsome as you could ever hope for with a fun personality, endless ability and great confirmation all wrapped in gorgeous steel grey color. Great qualities that make him completely amazing!
He will catch you in the field and follow you wherever you go. When you get in the barn, he's good to groom, clip, wash and handle his feet. He stands patiently to saddle and bridle. He easily moves to a mounting block and waits for your cue to walk off. TinMan is trained at a very high level. He's responsive to both leg and hand cues, with a light neck rein. He stops, backs and side passes with ease. He has a great jog trot and easily extends if you want to cover some big ground. TinMan's lope is smooth, effortless and fun to ride! It's naturally collected with lots of cadence - all on a loose rein with his neck flat and lots of expression. He guides beautifully at all gaits through a field or in an arena - it doesn't matter with him.
Out on the trail he rides confidently by himself and is good to lead or follow in any group. He's been ridden in lots of diverse terrain. He knows how to go up and down steep and rocky areas, is great in big country and forests with no problems crossing water. He is good with dogs, wildlife, 4 wheelers, tractors and machinery.
TinMan is experienced with tarps, umbrellas, bouncy balls, bull whips, gunfire and tons of other things too. He knows lots of fun tricks. He does it all - he can take you out on an adventurous trail ride, work around the ranch and compete in the show pen.
We've owned him about 2 years and bought him directly from his breeder, Meadowview Mules. He is registered with NASMA and placed 2nd in the 2020 Denver Stock Show Jr. Western Pleasure in a very competitive group of mules.
Words can't express what a talented, well trained, beautiful, great minded, truly special mule TinMan is.
He's a mule for the whole family to enjoy for a lifetime of many Happy Trails.
BLEMISHES | TinMan
None