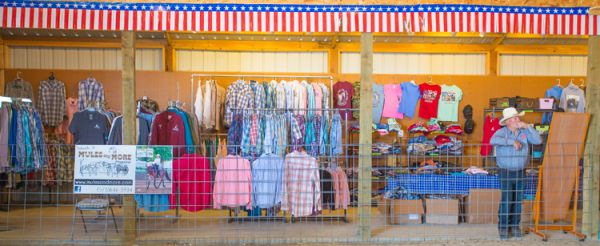 Visit the Big Barn and Jake Clark's MULE DAYS Store
Shop for souvenir t-shirts, hoodies, long sleeve dress shirts, caps, men, women & kid's clothing plus other memorabilia.
---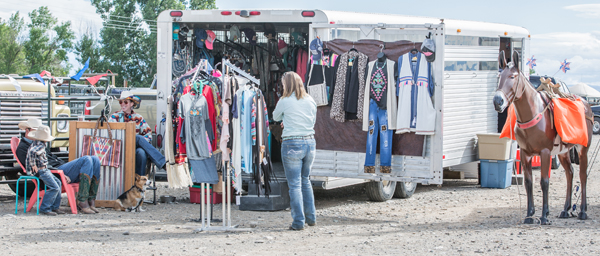 Western Charm
Tami & Lindsay Mahoney brings the lady special things.
---
Chick with a Chainsaw
Watch and shop as she does her magic with a chainsaw.
---
Trailhead Supply
Shop camping and riding equipment.
---

Mule Days "Watering Hole"
Cold Beer is served during the week at the "Mule Days Watering Hole".
---
Mountain Ridge Gear
Shop their various supply of bags and panniers.
---
Gacho's Soda Jerks
Stop in for a variety of taco, chicken wraps, fries and much more!
---